Senior and geriatric care are quickly transforming and entering into the digital era. New generations, more demanding and digitalized than ever, will require increasingly technological instruments and innovative therapies to achieve a healthy aging.
Immersive technology for therapeutic uses
Broomx provides digital tools to senior care organizations that want to enhance their therapeutic services to be more engaging, impacting and inclusive for the current and future generations.
Broomx immersive technology has proven to be very effective in creating meaningful experiences that generate high-impact mental stimuli, relaxation and emotional well-being.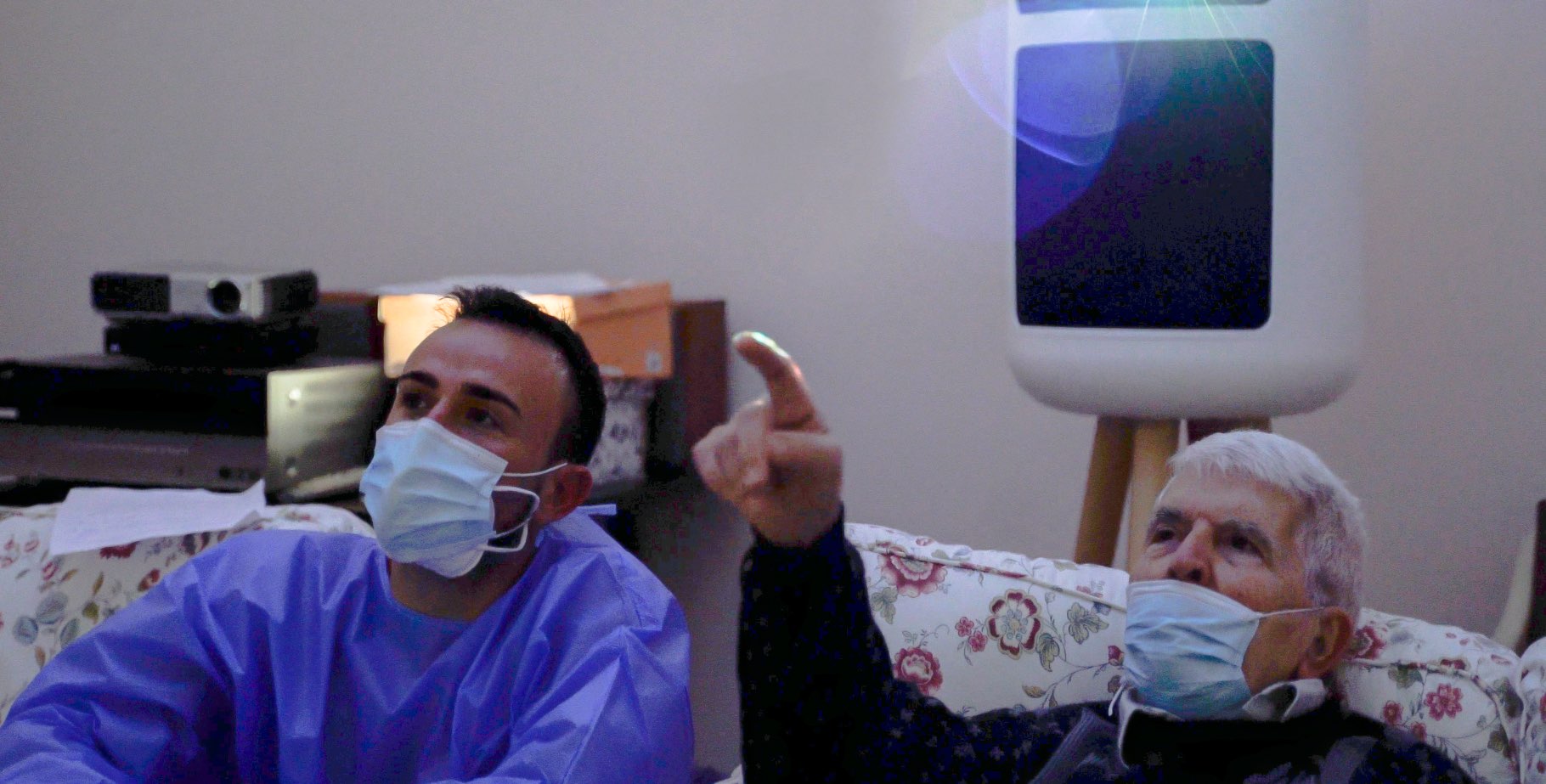 Enhance residents'
emotional well-being
Through the reduction of agitation, anxiety and depression, among other psychological problems.

Greater fluidity
in communication
Achieve a high level of communication and socialization among residents during and after the therapeutic sessions.

Greater motivation
and stimulation
To carry out a wide range of cognitive and physical activities.

Positive effect on
residents' behaviour
Residents feel more relax, free and connected with their environment, which is specially valued by residents' families.

Greater motivation
To work on reminiscence therapies allowing residents to take a walk down memory lane by virtually revisiting their childhood and familiar places.

Enhance spaces and
residents' services
Through new digital tools that has been validated in a wide number of senior care residences.
Case Studies
Different scientific research studies and case reports has proven the efficacy of Broomx immersive technology as a tool to improve residents' experience and therapies.
Among the different benefits, these therapies enhance residents' emotional well-being, reduce agitation and perception of pain, and generate high-impact exercises and activities focused on the stimulation of cognitive functions, reminiscence and communication skills for seniors.
Therapeutical Content
Relaxation
Physical Activity Content