360 Plan
€/month paid annually
Only available in the EU
Order
Unlimited Software Updates
Device and Content Management
Technical Support, Training & Advisor and Setup Assistance
Apps
Street View
Visuals
Draw
Interact
Listen
Polygons
XR Device
1 MK360 (long term rental)
Pro Plan
€/month paid annually
Only available in the EU
Order
Unlimited Software Updates
Device and Content Management
Technical Support, Training & Advisor and Setup Assistance
Apps
Street View
Visuals
Draw
Interact
Listen
Polygons
XR Device
1 MKPro (long term rental)
Essential Plan
€/month paid annually
Available worldwide
Order
Unlimited Software Updates
Device and Content Management
Technical Support, Training & Advisor and Setup Assistance
Apps
Street View
Visuals
Draw
Interact
Listen
Polygons
* Cancel anytime, free shipping in Spain. Subject to availability.
Bigger returns
Enjoy the personalized service catered to each unique plan.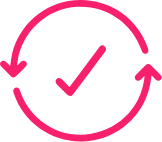 Unlimited Updates
FOR YOUR MK DEVICES
Unlimited updates so your device
is always equipped with the latest
technology and developments.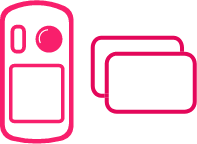 Device &
Content Management
PROFESSIONAL CARE
Our team ensures that your
equipment runs smoothly and
manages the content library for
a stress-free experience.

Preferential Tech Support
PREMIUM SERVICE
Technical experts offer preferential
service focusing on managing,
maintaining, and caring for
Broomx's products.

One-on-one consultation
MADE FOR YOU, WITH YOU
Specialist advice on your project
to create a customized experience
that fulfills your aspirations.

Personalized Training
MADE TO MEASURE
Individualized training adapted
to your project's purpose and
your objectives.

Setup Assistance
EASY INSTALLATION
From the beginning, our experts
will guide you through the
machine setup process to ensure
its smooth functionality.
Sessions
Made for you, by you.
Step into the immersive world and make your session unique.
Select the type of content, music, interaction, and different
assets to transform your immersive sessions.