Cities
Walking around the world.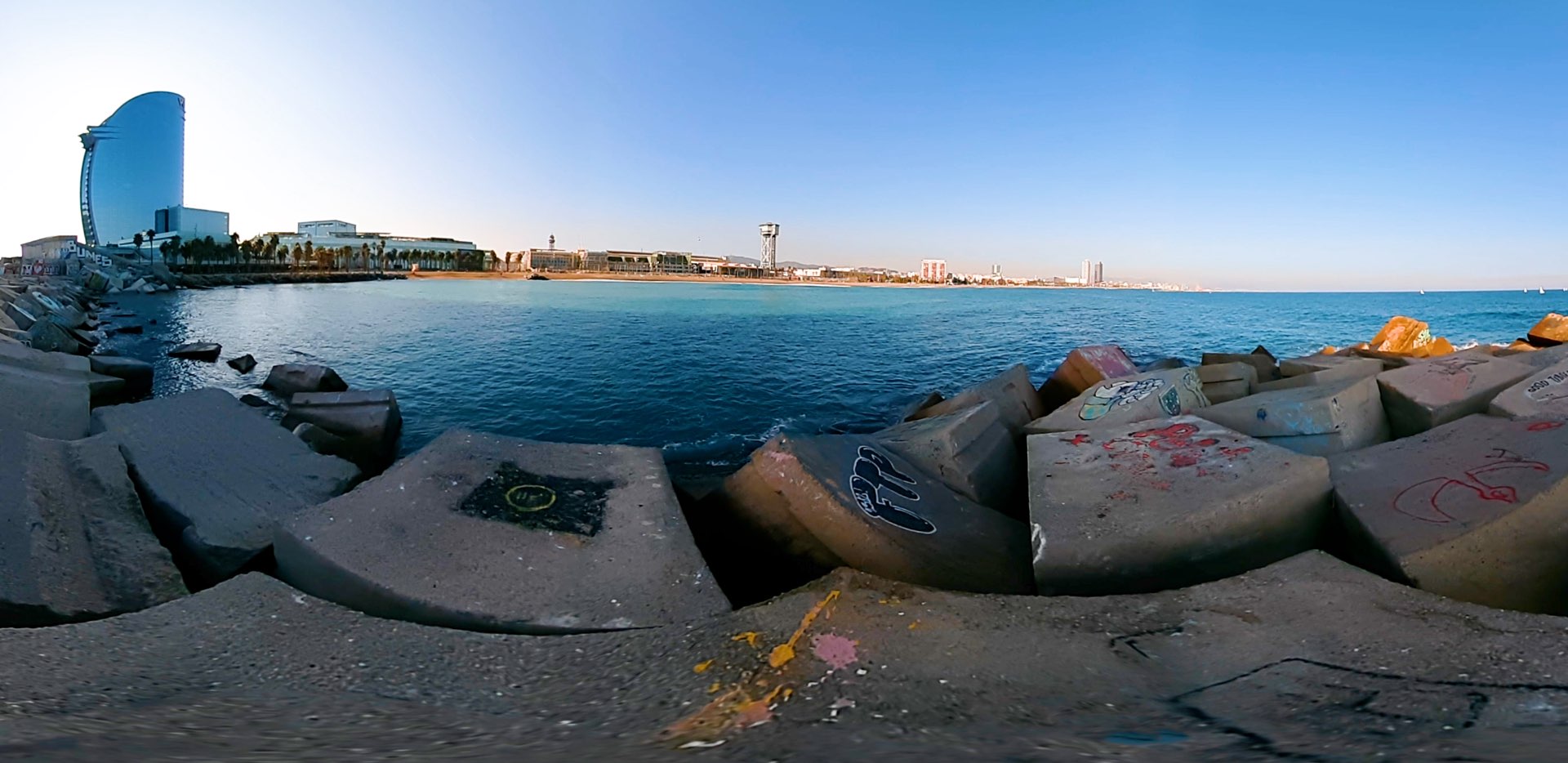 Arc de Triomf
In 1888 the arc represented the main gate of the Barcelona World Fair, today is an iconic location of Barcelona that leads to the beautiful Ciutadella parc.
Duration: 11'02"
Plaça d'Espanya
The square was built in 1929 to host the second World Fair in Barcelona. Today, it's one of the city's most important squares, intersecting some of its main roads, such as Gran Via and Paral·lel.
Duration: 08'17"
Camps Elisis
Located in the Cappont neighborhood in the city of Lleida, it dates back to 1864. It houses remarkable buildings such as the Café Chalé and the Music Temple, Noucentista buildings, and the Aquarium, a modernist building.
Duration: 07'10"
Changgyeonggung Palace Outdoor
Changgyeong Palace built in the mid-15th century, is one of the most iconic buildings in Seoul. Admire its beauty from the outside and feel yourself surrounded in the bustle of people
Duration: 04'53"
Changgyeonggung Palace Indoor
Discover one of the most special and iconic palaces from Seoul, South Korea, walking around and discovering fantastic spots.
Duration: 03'53"
Las Ramblas
From the emblematic Plaza Catalunya to the majestic Plaza Colón, we will take you on a fascinating 360º journey through the highlights of Las Ramblas.
Duration: 06'04"
La Boqueria
Immerse yourself in the flavors, colors, and aromas of one of the most iconic markets in the world.
Duration: 06'12"
El Gòtic Vol1
You can enjoy a virtual stroll along the famous Portal de l'Angel avenue, one of the main shopping streets in the city.
Duration: 04'22"
El Gòtic Vol2
We will begin our journey at the impressive "El Petó" mural by Joan Fontcuberta, a work of art with intricate details and an interesting history. From there, we will venture into the narrow cobbled streets of the Gothic Quarter, while enjoying panoramic views of the surroundings.
Duration: 04'25"
Piazza dei Miracoli
Join us on a captivating tour as we explore the iconic Leaning Tower, the majestic Cathedral, the historic Baptistery, and the enchanting Camposanto Monumentale. Step into a world where history and architectural brilliance converge.
Duration: 03'36"
Duomo di Pisa
Step into the grandeur of this architectural marvel, known for its famous leaning tower and exquisite beauty.
Duration: 03'36"
Firenze
Let yourself be carried away by this unique experience as you dive into the magic of Florence. Marvel at the grandeur of its monuments, enjoy breathtaking views, and delve into the history and culture of this Italian city.
Duration: 03'32"
Storico Mercato Centrale Firenze
From savory cheeses and cured meats to freshly baked bread and delectable pastries, the market offers a treasure trove of flavors waiting to be savored.
Duration: 03'04"