Synthwave
Beyond the sun.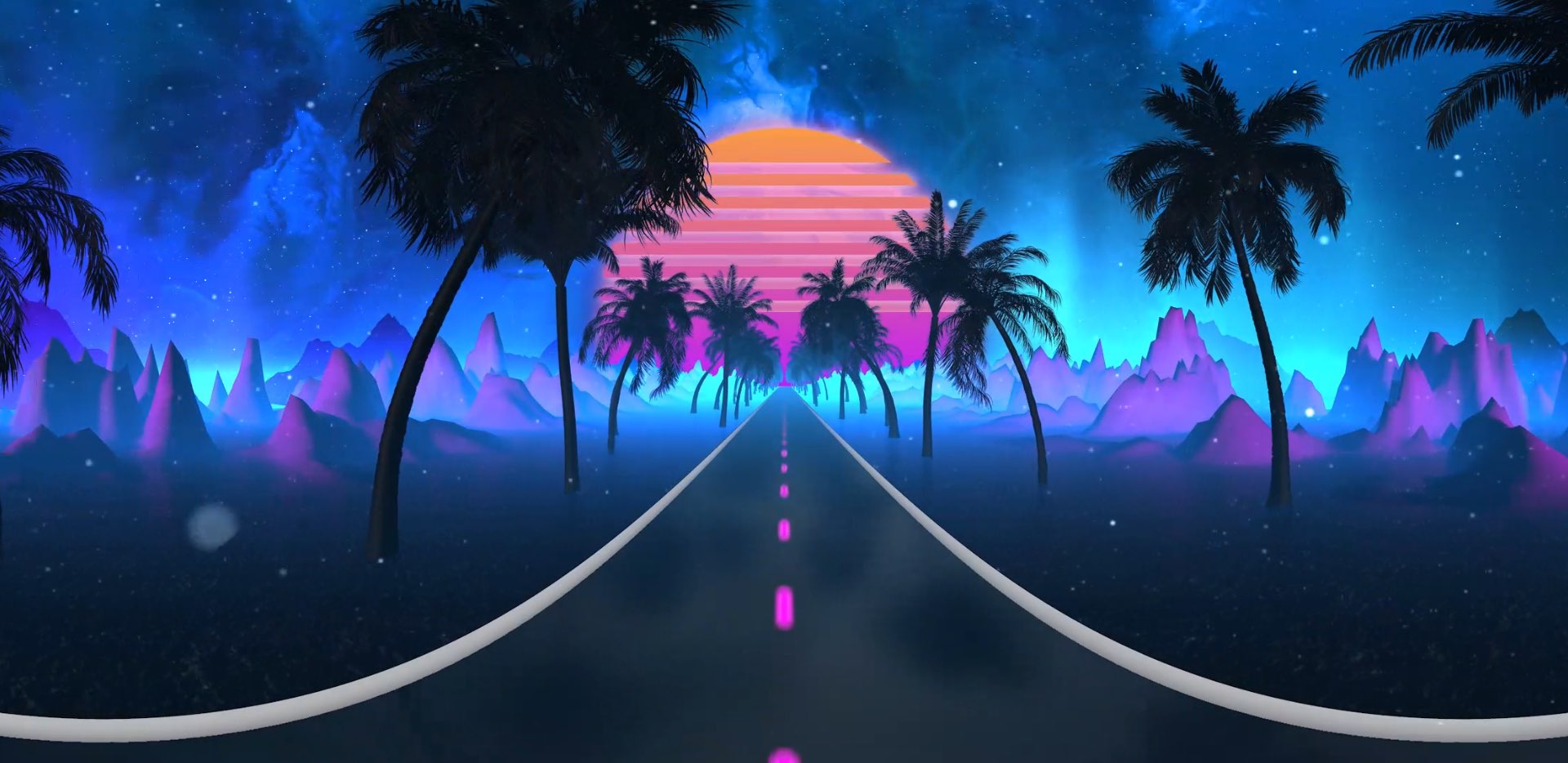 Speedboat
Never-ending path to the warmest sun.
Duration: 03'42"
Dark Knight
Journey through the night illuminated by a bright moon.

Duration: 04'08"
Electric Dreams
Pass by palm trees and mountains and let the road guide you.

Duration: 02'45"
Breeze
Colorful pyramids play along with the music and create a cosmic atmosphere.
Duration: 03'25"
Cold Heart
Conquer new worlds beat after beat.
Duration: 04'52"
Golden Age
Gain a new perspective and stargaze at the sky of this uncharted territory.
Duration: 03'56"
Stars
A deconstructed world built to create a celestial environment.
Duration: 03'00"
Magic Summer
Feel the magic of a fiery summer and let it electrify the room.
Duration: 03'29"
Night Walk
Discover your path through a mysterious night.

Duration: 04'38"
Pacific Heat
Journey through impressive glaciers.
Duration: 03'21"
Elle
These colorful pyramids will take you on a stunning ride.
Duration: 3'44"
Interlude
Drive through the enchanting grid on a twilight night.
Duration: 02'24"
Spring Break
Chase the sun through the mountains.
Duration: 02'51"
Sunset Drive
Voyage the world reflecting polar lights.
Duration: 04'15"
Hill Street
Enter a futuristic city full of neon lights.
Duration: 4'08"
Music by The Last Concorde
All content is designed with soundtracks created through the partnership with The Last Concorde.